Other Notable Links
official Recommended...
www.aperfectcircle.com

A Perfect Circle formed by Billy Howerdel & Maynard James Keenan.
Maynard James Keenan: vocals (1999–present)
Billy Howerdel: guitars (1999–present)
Josh Freese: drums (1999–present)
Danny Lohner: guitar, sound engineer (1999–2004)
Paz Lenchantin: bass, strings, vocals, piano (1999–2002, 2004)
Tim Alexander: drums (1999)
Troy Van Leeuwen: guitar (1999–2002)
James Iha: guitars (2003–2004)
Jeordie White: bass (2003–2004)
www.puscifer.com

Puscifer formed by Maynard James Keenan as the only permanent member along with the current list of guest musicians... Renholdër (Danny Lohner), Milla Jovovich, Lisa Germano, Josh Eustis, Satan's Muse, and more... Keenan has worked on Puscifer material most recently with Lustmord, Jonny Polonski, Tim Alexander, Tim Commerford, Brad Wilk, Joey Jordison, Ainjel Emme, Josh Eustis of Black Light Burns & Telefon Tel Aviv, Gil Sharone, and Trey Gunn among others.
A wonderful site with so much to look at. Tool has featured Grey's artwork as album artwork for their album Lateralus. He also executed the stage design for Tool for the associated tour that included massive reproductions of the album artwork as well as provide the artwork for the 2006 Tool album 10,000 Days and the computer-generated graphics for the video of the single Vicarious. Tool also used a few paintings from Alex on their 2007 tour of Europe, Asia, and North America.
Tool released a DVD for their single "Vicarious", which contains a documentary with an appearance by Zar as a key member of the "Vicarious" video team.
Cam De Leon created some of the band Tool's early artwork, as well as working as a digital illustrator, doing concept and visual development and character design for the feature animation industry.
Meats Meier - Artist and Animator
In 2006, Meats helped with the stereoscopic graphics for the cover of the TOOL album "10,000 Days" and now continues to work on animations along side Chet Zar and Camella Grace for their live touring concerts.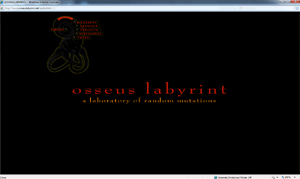 Osseus Labyrint is an experimental arts entity which has been working in multiple disciplines and forms of media since 1989. The pair has found much fame through their work with the band Tool; they have appeared in Tool's music videos and live on stage at many of Tool's concerts.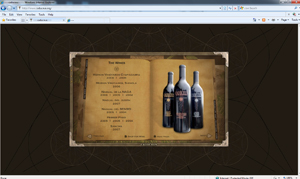 www.caduceus.org
Caduceus Cellars is a winery in Arizona, United States owned by Maynard James Keenan, a musician descended from Northern Italian winemakers. While the winery is named after caduceus, an ancient symbol for commerce and staff of the Greek god Hermes and the universal symbol for the medical sciences, the vineyard is named Merkin Vineyards, after a pubic wig (merkin).
Other Recommended Fan sites...
Italian Tool fan site. very graphically pleasing.
This one has a lot of good info. Not updated very often though.
A well designed Hunagrian Tool website.