History
Brief History of Distortiononline.com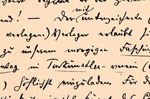 Back in August of 1997 a little band called Tool happened upon the main stage at Lollapalooza. Although not the first time I had listened to them (by a longshot), this would be the first time I witnessed their live performance and grasped the concept that has been absent from me earlier. This band, Tool, had something that struck me like no other musical talent ever had.

Upon attending this show, I had forever changed what listening to music meant to me. I immediately went home and looked up what I could find of Tool live performance recordings on the internet. What I found was amazing. Not only were there a large collection of recordings, it appeared there was a pretty big following of Tool solely on the net. Always delving into thing a bit deeper than most, I started to find huge discrepancies in what people had as a 'history' of Tool's performances.

This is where the birth of distortiononline.com begun. I began a detailed documentation of each performance I could verify either by media (posters, ticket stubs) or by word of mouth (speaking with venue owners, promoters, band management). The idea for the site came into play as more and more people I spoke with thought I should post this as a resource for the community. I began working with Chris Brightwell, who designed the initial layout of the site. By the time I had enough verified information put together, I posted up the initial rev of the site right before the tour for Lateralus began, in April 2001.

From here forward, the site took many jumps; adding 2 staff members, CatalystX and Strates who collectively helped the site grow to be much more than just an encyclopedia of live Tool information. We all worked completely through the Lateralus tour gathering as much information and memorabilia for the site as possible. As the tour came to an end, the site slowed down as did the live community.

Then comes 2004. With no Tool tour in close proximity, the site was screaming for a redesign. In comes EyeChakra and Calming. Two wonderful web designers who volunteered to revamp the site and expand it into what they feel will be a welcoming place for Tool fans and remain a great reference for the community. I have decided to let their visions take the site into bigger and better things, while still retaining the Tour Journal as it's core aspect. With the new redesign, you can see the site has aspirations of complexity no other site has obtained.

The future? We will have to wait and see. As bandwidth and web space become more and more affordable, the reference may become more than just words. It is truly an ongoing work in progress as well as an open forum to expansion. I envision someday when Tool itself is long gone this point of reference and thousands of hours of work retain their necessity among anyone who truly enjoys great music.
Written by Clint - Site Owner
The Crew

Clint - clint@distortiononline.com
Site Owner - ticket scans, photos, setlists, and any other contributions

Ryan - (EyeChakra) - eyechakra@distortiononline.com
Site Mgr - web design, media, future updates, and any other contributions

Tim - (Calming) - calming@distortiononline.com
Site Mgr - web design, graphics, future updates, and any other contributions

Strates - strates@distortiononline.com
Site Mgr - research, database operations, site info for 2001 - future, corrections, material